Product Description
A Horn button refers to a button polished from natural horns. There is also a horn button in the button industry that refers to a button made of resin and shaped like a horn. Don't confuse these two buttons.

How to identify natural horn buckle:
1. The surface of the button is generally difficult to make smooth. Looking at the surface of the button from the angle of the light, you can always see some small undulations like cracks.
2. The density of the wrinkles in the horns will change, and these parts will generally have a matt feeling.
3. The side of the button often has some irregular lines that are smaller than the side of the RMB 1 denomination coin.

Our natural buttons series products, in addition to horn buttons, also have shell buttons, wooden buttons, coconut buttons and other various buttons, which can meet the decoration or other needs of various clothes, backpacks and other fabrics.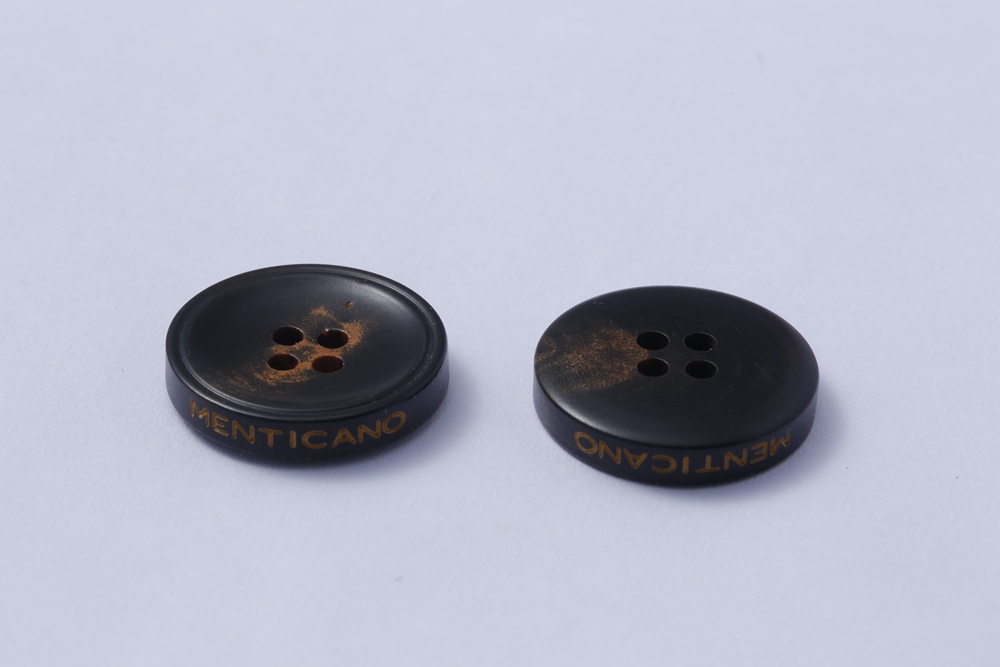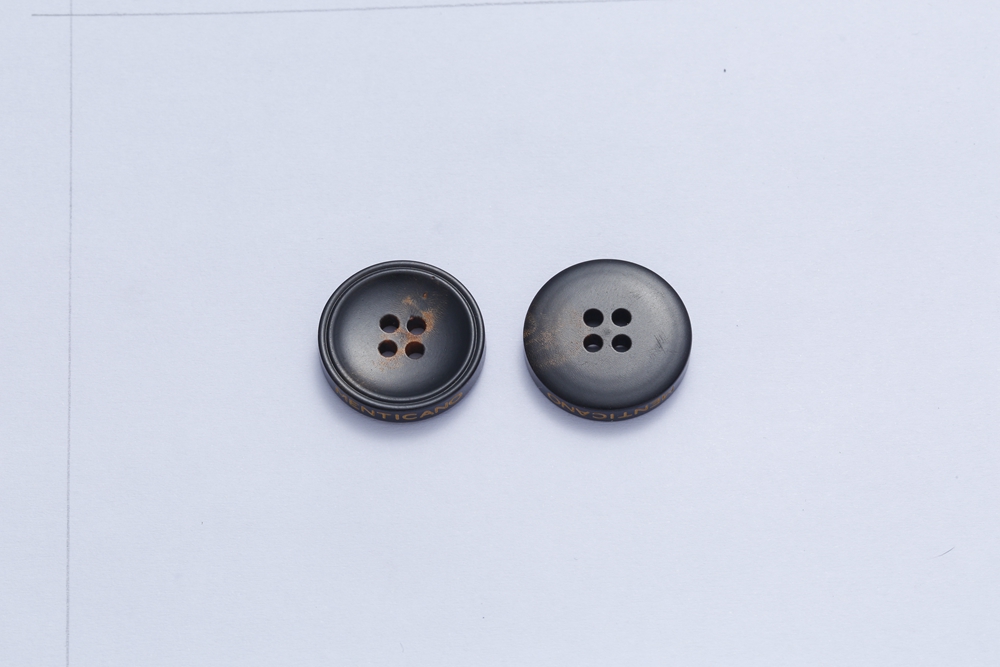 Jiangmen Mingcheng Button Co., Ltd.
BTN INTERNATIONAL INDUSTRIAL LIMITED is a Hong Kong-owned wholly-owned enterprise, founded in 1999 in Shajing, Shenzhen, Guangdong, and officially registered in Hong Kong in 2004. In 2005, it acquired UNITED BUTTON FACTORY LIMITED and established Jiangmen Mingcheng Button Factory Co., Ltd. in the same year.
Our company integrates manufacturing and import and export trade into garment accessories international industrial co., LTD.
The environmental protection quality of our products for more than ten years has reached the OEKO-TEX EU standard...
Our products passed the GRS certification for recycled materials in 2020.
Our products will continue to be developed in PLA biodegradable materials.
Our products have been serving all major clothing brands.
We insist on working hard to become a high-quality supplier of internationally renowned brands and continue to move forward.
Company Name: Jiangmen Mingcheng Button Co., Ltd.
Product/Service: Natural Buttons , Resin Buttons , Metal Buttons , Shell Buttons , Horn Buttons , Wooden Buttons
Contact Person: Ms. winnie Feng
Tel: +86-0750-123456